To index of "travel stories" | To index of images | To related story | To my home page
Columbus at sea (sketch)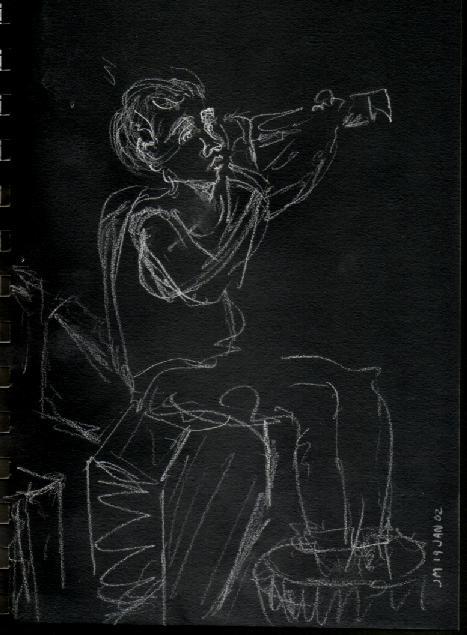 2002
In a Bucharest production of Michel de Ghelderode's Christopher Columbus, the Great Navigator crosses the Atlantic; his feet make the sounds of lapping waves.
Pencil sketch, colors inverted with MS Paint.
---
Last modified: April 3, 2002

To index of "travel stories" | To index of images | To my home page | Email jmabel@joemabel.com


---
All materials copyright © 2002 Joseph L. Mabel

All rights reserved.

"Copyleft": With appropriate notification and appropriate credit, non-commercial reproduction is welcome: contact me if you have any desire to reproduce these materials in whole or in part.