To index of "travel stories" | To index of images | To associated story | To my home page
Kulturbrauerei (sketch)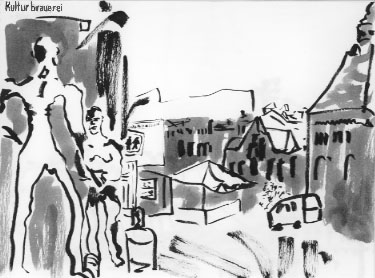 1996
Main courtyard of the Kulturbrauerei, Prenzlauerberg, Berlin. This is where the outdoor portion of the official Christopher Street Day party took place.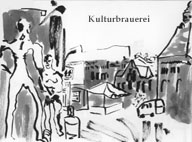 Pentel Color Brush and some minimal touchup in Adobe Photoshop.
---
Last modified: April 3, 2002

To index of "travel stories" | To index of images | To my home page | Email jmabel@joemabel.com


---
All materials copyright © 1996, 2002 Joseph L. Mabel

All rights reserved.

"Copyleft": With appropriate notification and appropriate credit, non-commercial reproduction is welcome: contact me if you have any desire to reproduce these materials in whole or in part.